Pattern drafting is said to be the most intimidating part of sewing, the aim of this class is to show how easy, creative and fun this process can be. In this beginner level workshop, the participants will be taught how to correctly take and record measurements for skirts or pants, and how to apply these measurements on dotted pattern paper to draft a basic bloc. In the second half of the class we will teach them how to add allowance to their custom patterns, cut and pin the garment for an in class fitting. The participants will leave the class with a well fitted pant or skirt pattern that can be made into a simple garment, and used to create other designs. Participants of this workshop will be encouraged to sew their garments in the Home Sewing Workshop.
Currently Instructor at the Fashion Institute of Design and Merchandising, Los Angeles and a Denim Pattern Maker at Uniqlo, Olamiposi was born and raised in Lagos, Nigeria. Olamiposi moved to Los Angeles in 2017 to attend her Alma Mater where she graduated with an Associate's of Arts in Fashion Design and a Bachelors in Business Management. Upon graduation she moved back to her home country where she founded her clothing line Rayo and consulted for other brands, eventually making her way back to Los Angeles.
Olamiposi is mostly known in the industry as a pattern maker, but she is also a Creative and Art Director for editorials, she recently debuted as a Costume Designer with her work published in Paper Magazine's website.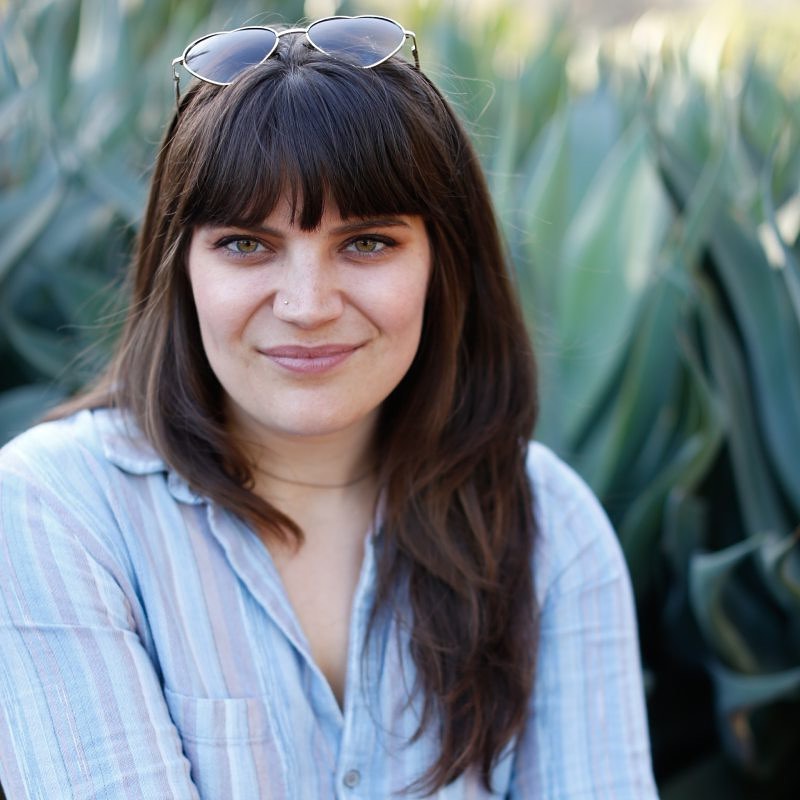 As the founder of Rule, Corinne Brothers loves working one-on-one with her students and clients, hearing their ideas and helping bring them to life. Her grandmother, Barbara, taught her how to sew at age 12 and she has been stitching ever since… Rule Design & Development opened in 2018 with the goal of sharing knowledge on a firsthand basis. Personal creative expression, back-to-basics methodology, and the simple desire to make something for yourself propel each session and every project at Rule.
Corinne earned a BS from Kent State University, where she studied Fashion Design and Merchandising, Costume Design, and Economics. She began MFA studies at Carnegie Mellon University before moving to the London College of Fashion, earning an MA in Costume Design for Performance. Corinne works with slow-fashion brands, like Aquarius Cocktail, Jean Franklin, and Poppy Row, and designs for film, devised theater, and wearable art installations. She has shown work at the Cleveland Museum of Art, the Museum of Contemporary Art (MOCA) Cleveland, Fashion Week Cleveland, and the Victoria & Albert Museum in London. Her work often addresses issues like women's empowerment, equality, and reproductive rights.
In 2019, Corinne launched Barbra Lorain, a line of consciously-sourced clothing made in Los Angeles.