Did Cleopatra really use scent to seduce Marc Antony? Was Marie Antoinette really captured because of her perfume? Have modern chemicists really bottled the smell of human pheromones? The folklore of perfumery is as irreverent and varied as the medium itself. The Institute for Art and Olfaction is pleased to join LA Fashion Film Festival to present two talks about the rich and aromatic history of perfume. IAO founder Saskia Wilson-Brown will lead participants through an anecdote-laden and aromatic talk exploring how humans have used scent through time and explain the workings of the modern perfume industry. The talk will end with a smelling session, where we will experience 10 of the most important historical and modern materials. Join us to learn the hows and whys of perfumery, and let our curated aromatics transport you through time and space.

Cost:
$40/per person.
Max attendance:
35 people per session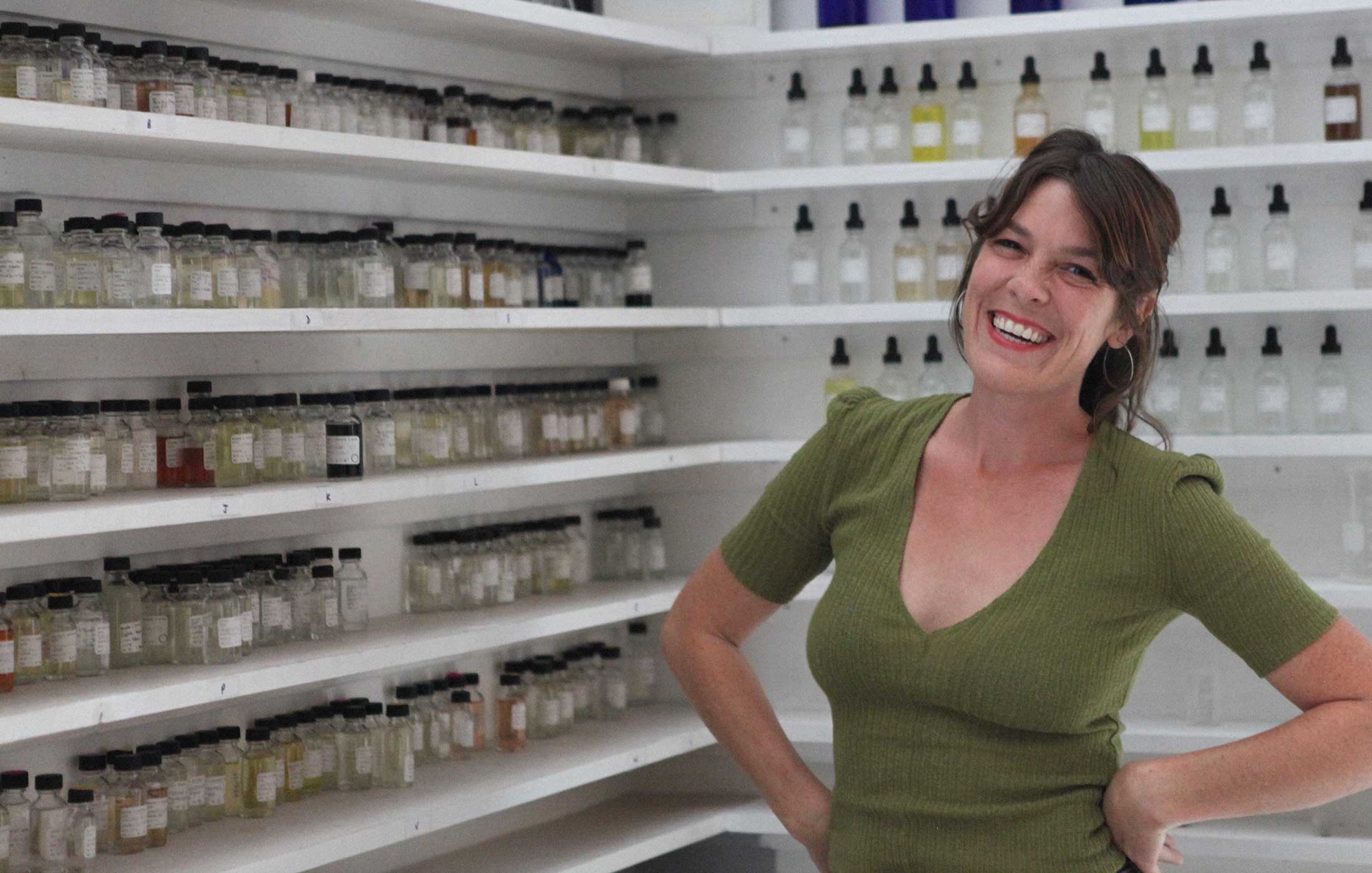 French and American by upbringing, Cuban and English by blood, Saskia received her BA (fine art) from UC Berkeley and her MA (fine art) from Central Saint Martins. A producer and curator for visual art and film, Saskia co-directed the seminal Silver Lake Film Festival, ran international outreach and development for Al Gore's Current TV, and has consulted on a number of arts, film and transmedia projects including the P2P distribution platform VODO, DIY Days, TEDActive and Slamdance Film Festical. In 2012, her interest in unorthodox practices led her to create The Institute for Art and Olfaction, a non-profit arts organization devoted to experimentation and education in perfumery. Through the IAO, she has launched partnerships with institutions such as Goethe Institut, Hammer Museum, Getty Institute, Danish Film Institute, National Media Museum UK, Huntington Library, Wallace Collection, Silent Green Kulturquartier, Watts Gallery and many more. In 2013, she launched the Art and Olfaction Awards, an awards mechanism for independent, artisan and experimental perfumers, which she has produced in Los Angeles, Berlin, London and - soon - Amsterdam. In addition to countless art installations and events, she has also initiated and produced large public-facing experimental programs relating to olfaction including the A. I. X. Scent Fair at Hammer Museum in Los Angeles, the annual Experimental Scent Summit, and her current project: Open Sourcing Smell Culture. She is also currently producing a documentary about the perfume industry.